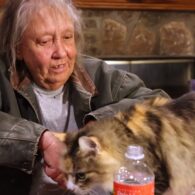 Cats (Cat)
Shelley Duvall's current pets include cats. Duvall has been very private about her personal life since she retired from acting in 2002, so it's unknown how many pets in total she currently has. After coming out of retirement for a roll in The Forest Hills (2022), she gave an extremely rare interview, which one of her cats interrupted (typical). She mentions that the interrupting cat is the only cat of her's that meows. So Duvall must have multiple kitties at home.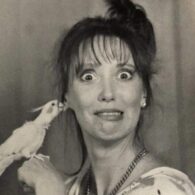 Parrots and other birds (Bird)
Shelley Duvall currently has pet birds, as confirmed by @shelleyduvallxo who interviewed her over the phone and mentioned she could hear birds in the background. has always loved birds, with mentions of her having pets as birds dating back through her career. In a 1994 interview with Marilu Henner, Shelley Duvall mentions she has 70 birds, which included a variety of parrots (among a long list of other pets.) And that she has two helpers just to look after them all! Some of her pet bird's names include Humpty, Mowgli, Scarlett, and Pearlie. She also created, wrote, and starred in a 1993 educational video game titled It's a Bird's Life.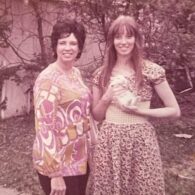 Rabbit (Rabbit)
Shelley Duvall had one pet rabbit, who u/thesarahdipity's mom got a photo with in 1972 and shared on Reddit. Tortoise and Fish
Shelley Duvall also previously had a pet leopard tortoise and two goldfish.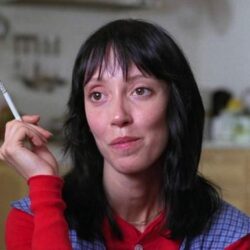 Birthday
July 7, 1949 (74)
Shelley Duvall is an American former actress who made a significant mark in the film and television industry from the 1970s until the year 2002 when she quit acting. She's most known for her role as Wendy Torrance in Stanley Kubrick's The Shining, playing opposite Jack Nicholson. Her distinctive look and unique on-screen presence made her a memorable figure in the cinematic world, helping to shape memorable characters that would resonate with audiences for years.
In her acting career, Duvall starred in a wide range of movies and television shows that showcased her versatile talent. Her breakthrough came with the film Brewster McCloud (1970), directed by Robert Altman, who she collaborated with on several subsequent projects, including McCabe & Mrs. Miller (1971), Thieves Like Us (1974), and Nashville (1975). Her performance in 3 Women (1977), another Altman-directed film, earned her the Best Actress award at the Cannes Film Festival. However, her portrayal of Wendy Torrance in The Shining (1980) catapulted her to a new level of fame despite the well-documented tension between her and director Stanley Kubrick during filming. She also ventured into the world of television with her own critically acclaimed series, Faerie Tale Theatre (1982-1987), which she produced and hosted, bringing to life classic fairy tales with the help of a star-studded cast. After retiring in 2002, Duvall returned to acting with a role in The Forest Hills (2022).
Throughout her career, Duvall collaborated with many notable individuals in the industry. The creative partnership with Robert Altman was instrumental in developing her early career, while her engagement with Stanley Kubrick resulted in one of the most iconic horror films of all time. Duvall also worked alongside Robin Williams in the film Popeye (1980), where she played Olive Oyl, and with Jack Nicholson in The Shining. Her Faerie Tale Theatre series brought together many famous faces, such as Mick Jagger, Christopher Reeve, and Carrie Fisher, among others, creating a space for unique storytelling on television.
Duvall's performances and contributions were recognized with several awards and distinctions. Apart from winning the Best Actress award at the Cannes Film Festival for 3 Women, she was also nominated for a BAFTA Award for Best Actress in a Leading Role for Nashville. Her work as a producer and host on Faerie Tale Theatre was also well-received, showcasing her ability to excel both in front of and behind the camera.