 No Pets (Rachel Brockman)
Rachel Brockman does not have any reported pets.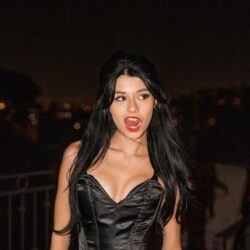 Birthday
June 6, 2004 (18)
Rachel Brockman is a TikTok creator and social media influencer known for her lip sync and hand dance videos. With over 3.7 million fans across social media, Brockman gained popularity after posting her first TikTok video featuring a lip sync performance to Megan Thee Stallion's hit song "Captain Hook."
After gaining a following, Top Talent L.A. reached out to Rachel Brockman. This partnership opened doors for exciting opportunities. She was also a member of the popular collaborative group, Top Talent House, until its dissolution in November 2020. Other notable collaborations include content with pop singer Madison Beer and creator Breckie Hill.