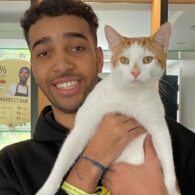 Lil Reng Sayeed
Niko Omilana had a cat named Lil Reng Sayeed. This four-legged family member was a birthday gift from AJ Shabeel in 2020. He had Lil Sayeed until May 2021. After the Beta Squad changed residences due to a pet-restrictive landlord, Lil Reng Sayeed found a new home with Niko's family in Stafford.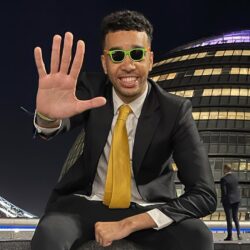 Birthday
March 4, 1998 (25)
Niko Omilana is a British YouTuber and social media influencer, particularly known for his pranks, satirical commentary, and political activism. Although he didn't begin his journey in traditional films or television series, Omilana has carved a unique space for himself in the world of online content. With a YouTube channel boasting millions of subscribers, he has achieved mainstream recognition through viral hits such as "Fake Employee Pranks," "Niko Omilana for London Mayor," and "The NDL Movement."
As a social media juggernaut, Omilana has crossed paths and collaborated with a myriad of artists, celebrities, and influencers. A prime example is his work with KSI, a well-known British YouTuber and rapper. Additionally, he has collaborated with Stephen Tries, a comedian and fellow YouTuber, on various projects. Other names include Deji, TGFbro members Jay Swingler and Romell Henry, Sidemen members Simon Minter and Ethan Payne, along with Viddal Riley, Chunkz, and AJ Shabeel.
Omilana was nominated for a Shorty Award for "YouTuber of the Year" in 2020, marking a significant milestone in his career. He was also featured on the BBC for his satirical campaign to become the London Mayor in 2021.