LazarBeam (Lannan Eacott)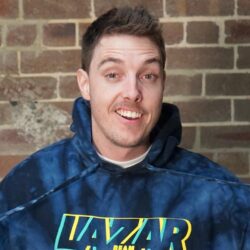 Birthday
December 14, 1994 (28)
Lannan Eacott, professionally known as LazarBeam, is an Australian internet personality best recognized for his YouTube gaming commentary. With a primary focus on Fortnite, his vivid illustrations, intricate analysis, and striking wit have amassed a substantial following.
LazarBeam's work isn't limited to his gaming content. He has been a voice actor in the animated web series 'Meta Runner', where he plays the character of Masa Shimamoto. His work in 'Meta Runner' has added an additional dimension to his repertoire, allowing him to reach a broader audience and showcase his versatility beyond gaming. Furthermore, LazarBeam extended his influence into the music scene with his contribution to the 'PewDiePie vs T-Series' lyrical feud.
Known for his knack for collaboration, LazarBeam has partnered with a variety of artists, celebrities, and influencers in his career. Among these collaborations include those with fellow YouTubers and internet personalities such as Muselk, PewDiePie, Ninja, Tfue, Valkyrae, MrBeast, Jacksepticeye, Markiplier, KSI, and Crayator.
LazarBeam has also been distinguished by several awards. He was crowned as the 8th most viewed creator by YouTube in 2019 and was also nominated in the 12th Annual Shorty Awards for the category of Gaming. Furthermore, he was awarded the Australian Games Award for Creator of the Year in 2018.