 No Pets (Jeffrey Combs)
Jeffrey Combs does not have any reported pets.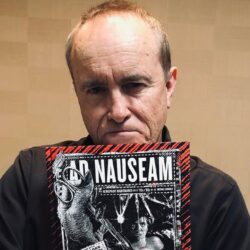 Birthday
September 9, 1954 (69)
Jeffrey Combs is an American actor known for his versatile roles in horror films, most notably in Stuart Gordon's "Re-Animator."
Breaking into the spotlight with "Re-Animator," Combs captured the essence of Herbert West, a medical student obsessed with defeating death. The 1985 film is just one of many in which he's shone, including titles like "From Beyond" and "The Frighteners," as well as numerous "Star Trek" episodes. He even lent his voice talents to animated shows such as "Transformers: Prime."
Collaboration has been key to Combs' career. Directors like Stuart Gordon and Brian Yuzna have brought the best out of him in films like "Castle Freak" and "Bride of Re-Animator," respectively. In the acting realm, he has shared the screen with talents such as Bruce Abbott in "Re-Animator," Barbara Crampton in "From Beyond," Jake Busey in "The Frighteners," and Armin Shimerman, Rene Auberjonois, and Avery Brooks in various "Star Trek" series. Voice actors like Peter Cullen and Frank Welker were also part of the ensemble in "Transformers: Prime," while his stage performances have seen him alongside actors like Christopher Lloyd and Ed Harris.
Combs has been recognized for his artistry in the form of Saturn Awards nominations for his roles in "The Frighteners" and "Re-Animator." The Fangoria Chainsaw Award for Best Actor was also bestowed upon him for "Re-Animator."