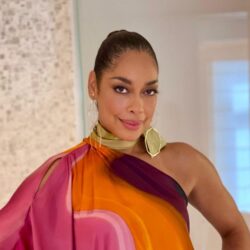 Birthday
April 25, 1969 (54)
Gina Torres is an American film and television actress. She is known for her starring roles as Zoe Washburne in the science fiction series Firefly (2002–2003) and its feature film sequel Serenity (2005), and as Jessica Pearson in the USA Network legal drama series Suits (2011–2018) and its spin-off series Pearson (2019).
Torres appeared in the science fiction films The Matrix Reloaded and The Matrix Revolutions (both 2003), the drama film Jam (2006), the romantic comedy film I Think I Love My Wife (2007), the independent drama film South of Pico (2007), and the drama film Selah and the Spades (2019).
Throughout her acting career, Torres has appeared in supporting roles in numerous television series, including Hercules: The Legendary Journeys, Xena: Warrior Princess, Cleopatra 2525, Alias, Angel, 24, The Shield, Gossip Girl, The Vampire Diaries, Hannibal, 9-1-1: Lone Star, Revenge, and Westworld.