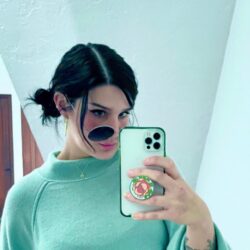 Birthday
October 4, 1990 (33)
Arryn Zech is an American actress and voice actress, primarily recognized for her role as Blake Belladonna in the animated series "RWBY." She gained further prominence by lending her voice to characters in video games like "Smite" and "Paladins," as well as appearing in the web series "Red vs. Blue."
Zech's career has been marked by her work in a variety of mediums, but her most notable contributions have been in the realm of voice acting. She has been a part of the "RWBY" franchise since its inception in 2013, a series that has garnered a massive following and has been adapted into various forms of media including comic books and video games. Her work in video games also extends to titles like "Before the Storm," where she voiced the character Samantha Myers.
Collaborations have been a significant aspect of Zech's career. She has worked alongside fellow voice actors such as Lindsay Jones, Kara Eberle, and Barbara Dunkelman in "RWBY." In the realm of video games, she has collaborated with voice talents like Ashly Burch, Rhianna DeVries, and Kylie Brown. Additionally, she has worked with Burnie Burns, Gus Sorola, and Geoff Ramsey in the web series "Red vs. Blue." Her collaborations extend beyond voice acting, having worked with writers like Miles Luna and Kerry Shawcross, as well as directors like Gray G. Haddock and Monty Oum.
Zech has been a part of projects that have received various awards. For instance, "RWBY" won the International Academy of Web Television Award for Best Animated Series.