 No Pets (Angela Álvarez)
Angela Álvarez does not have any reported pets.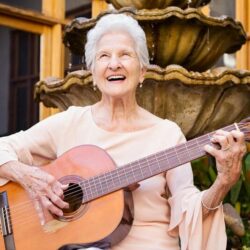 Birthday
June 13, 1927 (96)
Angela Álvarez is a Cuban-born American singer. She is the oldest Latin Grammy Award winner as of 2022 winning the award at the age of 95. Angela Álvarez shared the award for Best New Artist with Silvana Estrada at the 23rd Annual Latin Grammy Awards. Her songs were recorded by her grandson Carlos Alvarez and released with the help of Andy Garcia. Angela Álvarez has also had a role in the 2022 remake of Father of the Bride where she can be found singing "Quiéreme mucho".