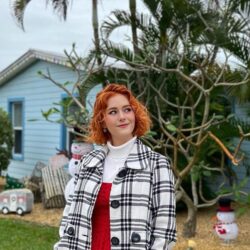 Birthday
January 24, 1998 (25)
Ada-Nicole Sanger is an American actress, recognized for her significant roles in the entertainment industry. Bursting onto the scene, she captured audiences' hearts with memorable appearances in a range of films and TV series. Among the most prominent of her works include "Grown Ups" and "Grown Ups 2," where she portrayed the character Donna Lamonsoff.
Throughout her career, Sanger has had the opportunity to work alongside an impressive array of talent, enhancing her performances and further solidifying her position in the industry. Collaborating with actors such as Adam Sandler, Kevin James, Chris Rock, David Spade, Rob Schneider, Maya Rudolph, Maria Bello, Salma Hayek, and Steve Buscemi has not only widened her horizons but also allowed her to learn from some of the best.
Sanger has been honored with several distinctions throughout her journey. Her role in "Grown Ups" led to a nomination for the Young Artist Award for Best Performance in a Feature Film – Young Ensemble Cast.