Pets have always been there right when we need them, but sometimes they need help too. Fortunately, many of these animals are rescued by kind-hearted individuals who provide them with a loving home. These rescues are the very best of humanity.
Cristiano Ronaldo is a known animal lover and is often in photos with his labrador Marosca. He recently showed his love for dog by helping 80 dogs in a shelter that desperately needed it. A dog shelter in Ronaldo's native Portugal didn't have the funds to cover $2,100 veterinary bill for the 80 dogs they were caring for.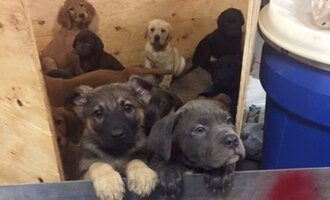 On January 24th, a large accident in near Avoca, New York on Interstate 86 lead to a large puppy pile up with 104 puppies found by the New York State Department. Some of the rescued puppies after an accident in New York The truck had flipped over after losing control in the passing lane. All the puppies were rescued by the troopers and brought to The Finger Lakes SPCA and Bath Veterinary Hospital to be taken care of while transport was arranged to bring them home.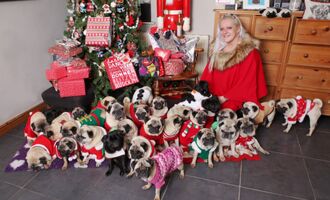 Christmas is an opportunity to spoil those we love and this woman is doing just that. Becca Drake wakes up every morning at 7:30am to start breakfast for her pug family of 30. The little puppies run around a large garden while she gets ready.