Only fur, and sometimes scales. It's no secret that pets are becoming increasingly popular. In recent years, they have gained millions of followers, appeared in movies and fashion events, and even written best-selling books. It's not hard to see why. They always look their best, they're never late for appointments, and they always know just what to say to make us feel better.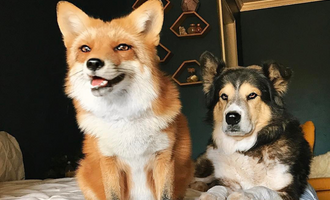 Juniper is one happy fox, so happy she's attracted over 1.2 million Instagram followers to share it with her. She's also very lucky because she was bred for her fur but lives with a loving family instead. Because she's a domestic fox, she is also very tame, unlike her wild cousins. ©Instagram @juniperfoxx / Juniper the happy fox That said, she's still a troublemaker, always looking to pounce, chase or bite.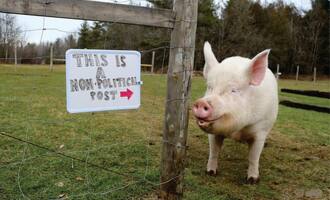 Esther the Wonder Pig is no ordinary pig. She is a social media celebrity with over 1.3 million followers, appearing in countless articles and news segments. She is also an animal rights spokes-pig, an animal sanctuary founder and a published author. ©Instagram @estherthewonderpig / Esther hanging out with the dogs Esther's story and rise to fame started in the summer of 2012.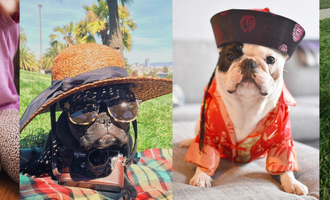 French bulldogs, aka frenchies, are one of the trendiest dog breeds today. Their popularity has exploded over the last ten years in the United States, England, Australia and more countries. This is especially true in major cities where people want a smaller breed, making the frenchie the most popular dog breed in New York City, according to the American Kennel Club.