Are you tired of your pets just being happy all the time? Sometimes, our furry friends who are just too darn tired of life. These pets have had enough of your constant demands for cuddles, feeding them on time, and playing with them. Lets look into the crankiest of cats, the grumpiest of dogs, and the surliest of small animals.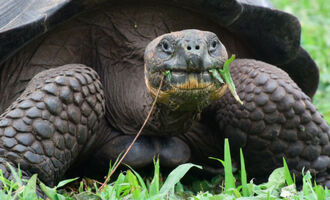 Bits, a 15-year old San Antonio resident and a tortoise, has reportedly caused $150,000 worth of damage to a neighbor's home. Weighing in at around 120lbs, he reportedly knocked down a heat lamp in his outdoor enclosure which started a fire that spread. The incident happened midnight on January 10th, luckily leaving both Bits and the neighboring family unharmed.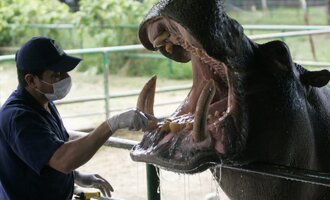 After 25 years since drug kingpin Pablo Escobar was killed, his pet hippo cartel continues to thrive in Columbia. In 1981, Escobar bought four hippos from the San Diego Zoo and flew them on a military Hercules aircraft to his private zoo on his massive estate called Hacienda Napoles. He reportedly paid $2 million USD in cash, which equals to around $5.3 million in 2017.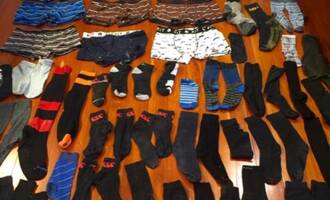 It's not uncommon for cats to steal presents for their loving parents. If you have a kitty of your own, you might notice the occasional Q-Tip, button, or dead mouse on your pillow, but what would you do about neighbor's underwear. Credit: Sarah Nathan / Facebook Brigit, a real life Tonkinese cat burglar, regularly steals the neighbor's underwear and socks for her parents.