 No Pets (Val Kilmer)
Val Kilmer had pets in his life but he currently does not have anymore reported pets as of 2021.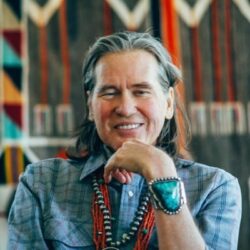 Birthday
December 31, 1959 (63)
Val Kilmer is an American actor. Originally a stage actor, Kilmer found fame after appearances in comedy films, starting with Top Secret! (1984) and Real Genius (1985), as well as the military action film Top Gun (1986) and the fantasy film Willow (1988).
Kilmer is perhaps best-known for playing real-life figures in movies, including Jim Morrison in The Doors (1991), an apparition of Elvis Presley in True Romance (1993), Doc Holliday in Tombstone (1993), John H. Patterson in The Ghost and the Darkness (1996), John Holmes in Wonderland (2003), and Philip II of Macedon in Alexander (2004) among others. He's also known for his portrayals of Bruce Wayne/Batman in Batman Forever (1995), Simon Templar in The Saint (1997) and Moses in The Prince of Egypt (1998).
Kilmer is also author of the book I'm Your Huckleberry: A Memoir, published in 2020.[2] In 2021, the documentary Val was released, which covers his life through never-before-seen archive footage materials shot by Kilmer himself.