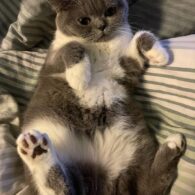 Grey Cat (Cat)
The lesser known is Toh Ee Wei's grey cat. She hasn't shared much of her on social other than her one-year birthday in November 2021. It seemed the grey kitten had some complications at birth and almost didn't make it. Thankfully, she is doing quite well and thriving under Toh Ee Wei's care.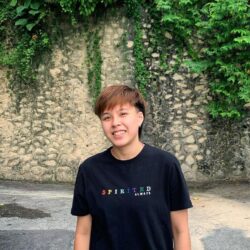 Birthday
September 18, 2000 (23)
Toh Ee Wei is a Malaysian badminton player from Malacca who has made significant strides in the sport. She is recognized for her achievements in the girls' doubles and mixed doubles categories, particularly her silver medal win at the 2018 Asian and World Junior Championships and a bronze medal in the mixed doubles event at the 2016 World Junior Championships. Her partnership with Chen Tang Jie has been particularly successful, propelling them into the top 10 of the BWF world ranking for mixed doubles as of September 2023.
Toh's career is marked by her participation in a series of elite badminton tournaments sanctioned by the Badminton World Federation (BWF). These tournaments are part of the BWF World Tours, which include various levels such as the World Tour Finals, Super 1000, Super 750, Super 500, Super 300, and the BWF Tour Super 100. Her consistent performance in these tournaments has established her as a formidable player on the international badminton circuit.
Collaboration has been a cornerstone of Toh Ee Wei's career. She has partnered with a number of prominent badminton players, including Chen Tang Jie, with whom she achieved a top 10 mixed doubles ranking. Other notable partnerships include Pearly Tan in women's doubles and Hoo Pang Ron in mixed doubles.
Toh Ee Wei was a key player in Malaysia's mixed team that secured a medal at the 2023 Sudirman Cup in Suzhou. Her junior career was also decorated with medals, including a silver at the World Junior Championships and a bronze at the Asian Junior Championships.