 No Pets (Michael McElhatton)
Michael McElhatton does not have any reported pets.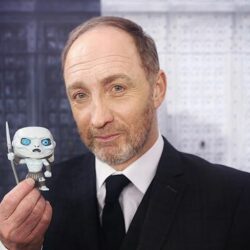 Birthday
September 12, 1963 (59)
Michael McElhatton is an Irish actor and writer best known for playing the role of Roose Bolton in the HBO series Game of Thrones. He joined the series as a guest star in the second season, and continued to play this role until season 6, promoted to a regular cast member from the fifth season onwards.
In the late nineties and early 2000s, McElhatton appeared in numerous series and TV films in Ireland, working with various film directors, including Paddy Breathnach and Conor McPherson for roles in I Went Down (1997), Saltwater (2000), Blow Dry (2001), and The Actors (2003). Between 2000 and 2002, McElhatton gained fame from appearing in the situation comedies Paths to Freedom and Fergus's Wedding.