 No Pets (Linnea Berthelsen)
Linnea Berthelsen does not have any reported pets.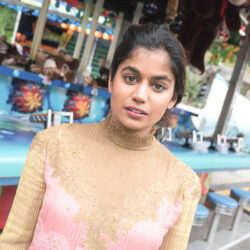 Birthday
July 13, 1993 (29)
Linnea Berthelsen is a Danish actress who is best known for her recurring role as Kali, also known as Eight, the sister of Eleven in the second season of the science-fiction horror Netflix original series Stranger Things.
Berthelsen started acting in her late teens. She made her acting debut in the short film Mirrors in 2014. She later continued to appear in short films such as Natskygge, Dyspno and Cape Fear. In 2015, she appeared in the Danish film Hybrid. In 2017, she was cast as Kali / Eight with the ability to create hallucinations, in the Netflix original science fiction horror series Stranger Things.