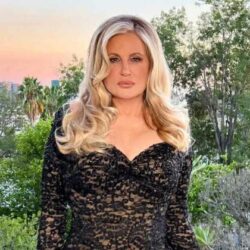 Birthday
August 28, 1961 (61)
Jennifer Coolidge is an American actress and comedian best known for her comedic roles in films such as Legally Blonde 1 and 2 (2001-2003), American Pie 1 and 2 (1999-2002), and A Cinderella Story (2004). She also starred in Best in Show (2000), a parody of the Best in Show dog competition. Coolidge has appeared in a wide range of films and television shows throughout her career, and is known for her ability to portray comical, larger-than-life characters with warmth and wit. In addition to her work in film and television, Coolidge has also performed stand-up comedy and has lent her voice to animated series and films. She is a talented actress and comedian who has won over audiences with her memorable performances and enduring comedic style. She's most recently starred in HBO's comedy-drama anthology The White Lotus (2021-).
Jennifer Coolidge – a proud animal rights advocate
Coolidge has always been active as an animal rights advocate, especially for dogs. She often works with or supports various animal and dog welfare groups, such as the ASPCA and organizations fighting against the dog meat trade.