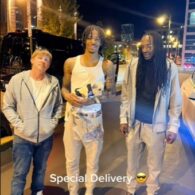 French Bulldogs (Dog)
Ja Morant adopted a French Bulldog some time in March 2022. Our community has reached out and they suspect he may have more than one, and he may even be breeding them. We had trouble finding sources so please Contact Us if you have anymore details.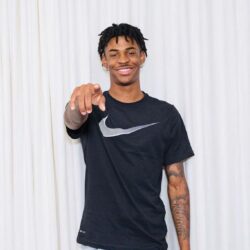 Birthday
August 10, 1999 (24)
Ja Morant is a professional basketball player for the Memphis Grizzlies of the National Basketball Association (NBA). He was selected 2nd overall in the 2019 NBA draft, after a standout college career at Murray State University. He quickly established himself as one of the best young point guards in the league, winning the NBA Rookie of the Year award in the 2019-2020 season. He's known for his dynamic scoring and playmaking ability, as well as his explosive athleticism. Morant's strong performances have helped lead the Grizzlies to become a playoff team and he's become a fan favorite for the team and league.
Collaborations in the sphere of basketball often come in the form of on-court partnerships with other players. In Morant's case, his collaborations extend to players like Jaren Jackson Jr., Dillon Brooks, Jonas Valančiūnas, Brandon Clarke, Kyle Anderson, Desmond Bane, Tyus Jones, Grayson Allen, De'Anthony Melton, and Xavier Tillman Sr. The synergy between Morant and these players has been instrumental in creating a solid foundation for the Memphis Grizzlies, enabling the team to clinch crucial victories and foster a competitive spirit within the NBA circuit.
Morant's career, though still young, has seen a commendable number of recognitions. In his rookie season, he was awarded the NBA Rookie of the Year title, a testament to his exceptional performance and significant contribution to his team.