 No Pets (Thomas Haden Church)
Thomas Haden Church does not have any reported pets.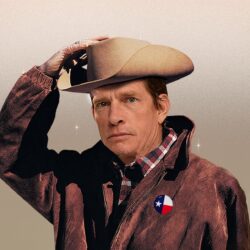 Birthday
June 17, 1960 (63)
Thomas Haden Church is an American actor. Church's breakthrough role came in the critically acclaimed film "Sideways" (2004), where he portrayed the character of Jack Cole, a washed-up actor. His exceptional performance marked a turning point in Church's career and opened doors to more prominent opportunities in the industry.
Throughout his career, Thomas Haden Church has collaborated with numerous celebrities including Alexander Payne in "Sideways" alongside Paul Giamatti, which garnered him an Academy Award nomination for Best Supporting Actor. He also appeared alongside Sandra Bullock in the romantic comedy "All About Steve" (2009) and acted alongside Vince Vaughn in the comedy-drama "The Break-Up" (2006).
In addition to his work on the big screen, Church has been recognized for his remarkable performances on television. He starred in the critically acclaimed HBO series "Divorce" (2016-2019) alongside Sarah Jessica Parker. Church's portrayal of Robert, a husband navigating a tumultuous divorce, received positive reviews from both critics and viewers.
Thomas Haden Church's talent and dedication have been acknowledged through various awards and accolades. He received an Academy Award nomination for Best Supporting Actor for his role in "Sideways." Church also won the Independent Spirit Award for Best Supporting Male for the same film.