 No Pets (Oscar Piastri)
Oscar Piastri does not have any reported pets.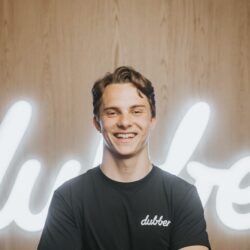 Birthday
April 6, 2001 (22)
Oscar Piastri is an Australian racing driver, who has made a remarkable impact in the world of motorsports. Setting his mark on multiple racing circuits, his proficiency behind the wheel has cemented his reputation as one of motorsport's most prominent figures in recent years.
Throughout his professional journey, Piastri showcased his racing mettle in several events such as the FIA Formula 3 Championship and the FIA Formula 2 Championship. With a series of impressive podium finishes and championship wins, he quickly ascended the ranks and garnered attention from racing enthusiasts and experts alike. His ability to navigate the toughest tracks with precision and speed has made him a favorite for many motorsport spectators.
Oscar's growing influence in the motorsport world has led to several high-profile collaborations. Among his notable interactions include racing icons like Fernando Alonso, Daniel Ricciardo, and Lando Norris. Additionally, in the broader sphere of sports and entertainment, Piastri has been seen alongside personalities such as Mark Webber, former F1 driver and media pundit; Chris Hemsworth, the Australian actor known for his passion for racing; Zak Brown, the CEO of McLaren Racing; Christian Horner, the Team Principal of the Red Bull Racing Formula One Team; Toto Wolff, the Team Principal of the Mercedes-AMG Petronas Formula One Team; and Pierre Gasly, fellow racer and F1 driver.
Oscar's achievements are nothing short of remarkable. Notably, his win in the FIA Formula 3 Championship and a triumphant run in the FIA Formula 2 Championship speak volumes of his dedication.