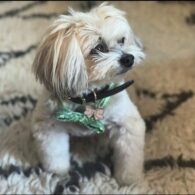 Root Beer
Natasha Lyonne has a Maltipoo named Root Beer. She believes their unbreakable bond is due to Root Beer being her human daughter in a past life. If you're wondering how she knows that, it's because a psychic told her so. In a 2014 interview with Vanity Fair, she told the story of how she got Root Beer:
Well, you know, I dognapped her from my friend's brother Dave, who had this adorable dog named Root Beer. I saw her across the room and it was the most real experience I've ever had of love at first sight. Historically, the "love at first sights" that I've had have been bad news. But Root Beer just came jumping over and Dave was like, "Oh, you haven't met Root Beer yet?"
Natasha Lyon, Vanity Fair, January 2014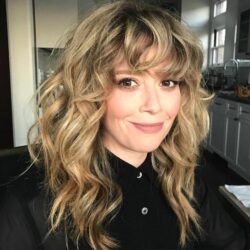 Birthday
April 4, 1979 (44)
Natasha Lyonne is an American actress and producer. She is best known for her lead role in the Netflix series Russian Doll, which she also co-created, writes, directs, and produces. She is also known for playing Nicky Nichols on the Netflix comedy-drama series Orange Is the New Black, for which she received a nomination for the Primetime Emmy Award for Outstanding Guest Actress. For Russian Doll, Lyonne has received nominations for three Primetime Emmys, including Outstanding Lead Actress in a Comedy Series. Lyonne also co-founded a production company with Maya Rudolph called Animal Pictures.