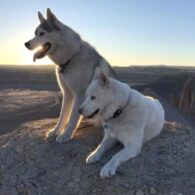 Yuki the Destroyer and Bentley Chicken Fingers
Legendary rally driver Ken Block had four dogs at the time of his tragic accident. Two were rescued Siberian huskies named Yuki the Destroyer and Bentley Chicken Fingers. He adopted this pair after the passing of his previous two rescue huskies named Max and Zack.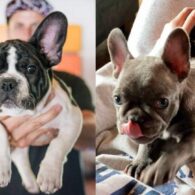 Luna and Bam Bam
Ken Block's other two dogs are both French Bulldogs. The black and white Frenchie is Luna, who he got for his oldest daughter's birthday in August 2017. The dark-colored Frenchie is named Bam Bam, who was a gift for their middle child's 12th birthday in March 2021. The Block family has a tradition of each kid getting their own dog when they turn 12 years old.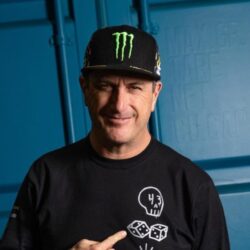 Birthday
November 21, 1967 (55)
Kenneth Block (November 21, 1967 – January 2, 2023) is a professional rally driver for the Hoonigan Racing Division and co-founder of the DC Shoes company. He is best known for his series of Gymkhana videos, which feature him performing stunts in a custom-built Ford Fiesta. Block was born in Long Beach, California and began his rally career in 2005. He is a five-time medalist at the X Games and has won two Rally America championships. Block is also an accomplished stunt driver and has appeared in films such as Need for Speed and Furious 7. Block sadly passed away in January 2023 due to a snowmobile accident.