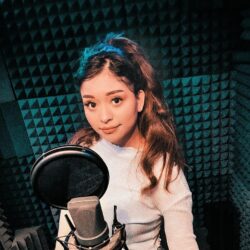 Birthday
May 1, 1994 (29)
InquisitorMaster, born Alexandra "Alex" Teran, is an influential figure in the online gaming world, primarily recognized for her creative and engaging content on YouTube. She initially gained fame for her "Roblox" gameplay videos and has expanded her repertoire to include storytelling, vlogs, and a variety of other gaming content.
While her initial claim to fame was her "Roblox" content, InquisitorMaster has proven her versatility in the gaming world by branching out into other genres and platforms. She has featured a multitude of games on her channel, including but not limited to "Among Us," "Gacha Life," and "Minecraft." This eclectic gaming taste has helped her channel amass over 8 million subscribers.
One of the standout features of InquisitorMaster's career is her ability to collaborate with a wide array of
Her circle of professional relationships comprises collaborations with numerous individuals such as Zachary Todd, also known as ZacharyZaxor, Alex Einstein, Wengie, Jade who goes by the online pseudonym Jadeisnotjade, LightMode, Sora, Charli, Drake, Luca, Jaxx, and Levi.
When it comes to awards, distinctions, and titles, InquisitorMaster is no slouch. She has been recognized for her impact on the gaming and online communities multiple times. For instance, she was a nominee for the 6th Annual Bloxy Awards for "Best Video Channel." Her influence extends far beyond the gaming community, resonating with people who enjoy not just gaming but storytelling and entertainment as a whole.