 No Pets (Rick Moranis)
Rick Moranis has kept his life fairly private so there are no reports of pets within his family.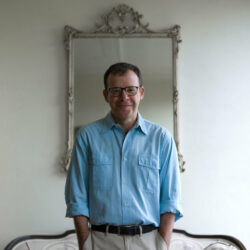 Birthday
April 18, 1953 (70)
Rick Moranis is a Canadian actor, comedian, musician, songwriter, writer and producer. In the 80s and 90s, he starred in many Hollywood films such as Strange Brew (1983), Ghostbusters (1984) and Ghostbusters II (1989), Little Shop of Horrors (1986), Spaceballs (1987), Honey, I Shrunk the Kids (1989, and its 1992 and 1997 sequels), Parenthood (1989), My Blue Heaven (1990), and The Flintstones (1994).
After a tragic accident, Rick Moranis took a break from acting in 1997 to focus on his personal life. He took on the occasional project such as Disney's Brother Bear (2003). In 2020, after a hiatus of nearly 23 years from live-action films, Moranis signed to appear in a new sequel to Honey, I Shrunk the Kids, called Shrunk.