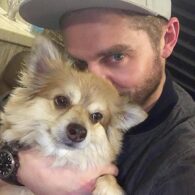 Oscar (Dog)
Brett Young and his wife, Taylor, became dog parents to Oscar in 2011 after encountering a woman selling dogs at a gas station, as shared with PopCulture.com.
"We actually met a woman at a gas station that was selling a couple tiny, baby, 11 oz puppies and at the time, we had no idea what the breed was or anything," he recalled. "We just knew he was adorable and that he shouldn't be sitting in a hot car at a gas station in Los Angeles. So he's been our little buddy for about seven and a half years now."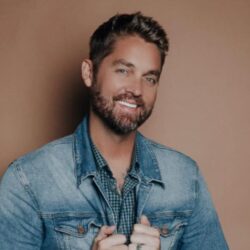 Birthday
March 23, 1981 (42)
Brett Young is an American country pop singer-songwriter, hailed for his authentic storytelling through music. He burst onto the music scene with his self-titled debut album in 2017, which included the heartwrenching single "In Case You Didn't Know."
Young's musical journey continued to flourish with his second album, "Ticket to L.A." Songs like "Here Tonight" and "Catch" resonated with listeners, garnering widespread acclaim and solidifying his reputation as a noteworthy singer-songwriter in the contemporary country scene.
The tapestry of Young's career is also embellished by collaborations with various artists and individuals in the music industry. Among them are Gavin DeGraw, with whom he performed a duet on "Chapters," and Charles Kelley, who contributed vocals to "Here Tonight." Other collaborations include working with Sean McConnell, Ashley Gorley, Jon Nite, and Justin Ebach on songwriting, further enriching his musical discography. Not to overlook the contributions of Ross Copperman, Trent Tomlinson, and Shane McAnally, who also played significant roles in shaping Young's musical narratives.
Over the years, Young's musical prowess has been recognized with numerous awards and distinctions. He bagged the ASCAP Country Award for "Sleep Without You" in 2017, followed by a nomination for the Academy of Country Music Awards for New Male Vocalist of the Year in 2018. His soaring career trajectory also saw him clinching the Country Music Association Awards nomination for New Artist of the Year in 2018.