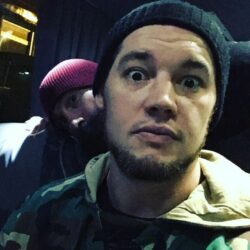 Birthday
September 13, 1984 (39)
Baron Corbin, also known as Thomas Pestock, is an American professional wrestler currently signed to WWE. He is known for his imposing physical presence and his aggressive in-ring style. Corbin has been a mainstay on WWE's main roster since his debut in 2016, and has held several championships during his tenure, including the United States Championship and the Money in the Bank contract. He was a former NFL player, and he has also played in the Arena Football League. Corbin is often portrayed as a villain or heel character in storylines, known for his arrogance and his tendency to cheat to win.
Upon his arrival in WWE's developmental system, NXT, in 2015, Corbin instantly attracted the attention of industry veterans like William Regal and Dusty Rhodes. Rhodes, the inimitable wrestling legend, became a mentor figure for the rising star, teaching Corbin the ropes both literally and figuratively. His first major storyline saw him collide with Samoa Joe, a seasoned performer known for his time in Ring of Honor and TNA, in a high-profile feud that culminated in a brutal showdown at the NXT Takeover: Brooklyn event. Corbin's career trajectory took another significant leap in 2016 when he transitioned to WWE's main roster, sparking significant rivalries with the likes of Dolph Ziggler, a multi-time World Champion, and Kalisto, a high-flying luchador. These fierce contests would solidify Corbin's standing as one of WWE's most promising villains. His epic feud with Roman Reigns, the face of WWE, in 2019, was a watershed moment in his career, putting him on the map as one of the top players in the industry.
Baron Corbin's journey in the wrestling industry has been punctuated by notable achievements that reflect his growing stature. In 2016, he clinched victory in the Andre the Giant Memorial Battle Royal, a high-profile event at WWE's annual spectacle, Wrestlemania. This victory was an early testament to Corbin's potential, marking him as a rising star to watch. The year 2017 proved to be another milestone when he triumphed in WWE's annual Money in the Bank ladder match, which guaranteed him a shot at the prestigious WWE Championship. In 2019, Corbin was crowned King of the Ring, a prestigious tournament with a long lineage of legendary winners like Stone Cold Steve Austin and Triple H. This honor not only elevated Corbin's status within WWE but also served to introduce his most prominent character transformation to King Corbin. Furthermore, his riveting performance in the 2020 Survivor Series elimination match, leading Team Smackdown to victory, showcased Corbin's leadership skills and further cemented his standing as a central figure in WWE.