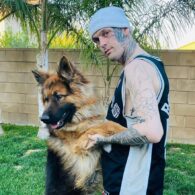 Zelda
Aaron Carter had a German Shepherd named Zelda. She was adopted by Aaron's fiancé's sister Jennifer Martin after he passed away. Zelda was reportedly in the room when they found Aaron and he was a shaken up. The new parents started a TikTok channel to document Zelda's journey @bellarooandmaxypoo. Karma
Aaron Carter reportedly had another dog named Karma found with him when he passed away.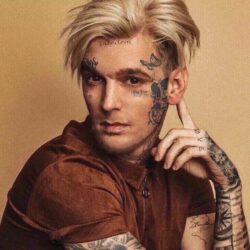 Birthday
December 7, 1987 (35)
Aaron Carter (December 7, 1987 – November 5, 2022) was an American rapper, singer, songwriter, actor, dancer, and record producer. Aaron was originally from New York City, where his older brother Nick Carter, of the boy band Backstreet Boys, was born. He first came to fame as a pop and hip hop singer in the late 1990s, establishing himself as a star among pre-teen and teenage audiences during the first years of the 21st century with his four studio albums.
He has appeared on Dancing with the Stars, the Broadway musical Seussical, the off-Broadway musical The Fantasticks, and made several one-off performances. In 2014, he released a single featuring rapper Pat SoLo, "Ooh Wee". Carter released the single, "Fool's Gold", on April 1, 2016, and an EP titled LøVë in February 2017. His fifth studio album of the same name was released on February 16, 2018.