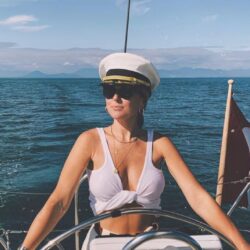 Birthday
July 11, 1984 (39)
Serinda Swan is a Canadian actress, celebrated for her compelling performances in various film and television projects. With a breakout role as Erica Reed in the A&E series 'Breakout Kings', Swan's natural talent for capturing a character's depth has propelled her to the forefront of the industry.
Swan's illustrious career is adorned with a rich tapestry of performances. She brought to life the character of Zatanna Zatara in the superhero television series 'Smallville', earning her widespread recognition. The intensity and authenticity she brought to her role in the USA Network series 'Graceland' as DEA Special Agent Paige Arkin were highly praised. Audiences and critics alike were captivated by her portrayal of Medusa in the Marvel Cinematic Universe series 'Inhumans', a performance that demonstrated her exceptional versatility. Additionally, her leading role in the drama series 'Coroner', where she played Jenny Cooper, showcased her capability to helm a show with complex and emotionally intense narratives.
Over her career, Swan has collaborated with a host of notable figures in the entertainment industry. Among the most significant are Dwayne Johnson in 'Ballers', Dominic Purcell and Wentworth Miller in 'Breakout Kings', Daniel Sunjata and Aaron Tveit in 'Graceland', and Anson Mount and Iwan Rheon in 'Inhumans'. She also shared the screen with icons like Tom Welling in 'Smallville', Andy Garcia in 'Recoil', and Mehcad Brooks in 'Supergirl'.
Swan's commitment and talent have earned her recognition within the industry. In 2012, her role as Erica Reed in 'Breakout Kings' earned her a nomination for Best Performance by an Actress in a Continuing Leading Dramatic Role at the Leo Awards. Her role as DEA Special Agent Paige Arkin in 'Graceland' was also acknowledged, with Swan nominated for the Golden Maple Awards' Best Actress in a TV Series Broadcast in the U.S. in 2015. These recognitions mark significant milestones in her career.
Outside of her work in the industry, Swan has shown a profound commitment to animal welfare. Swan is a spokesperson for the Friends of Animals Foundation, and she also collaborated with PETA on a campaign in 2009 to advocate for the welfare of domestic and wild animals.