 No Pets (Harry Belafonte)
Harry Belafonte does not have any pets. In a 1981 interview with The Washington Post, he answered "I sleep without pajamas, I have no pets and my private life is private" while fending off questions from reports.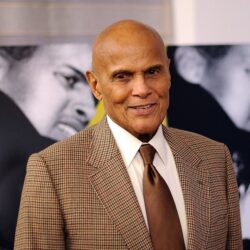 Birthday
March 1, 1927 (96)
Harry Belafonte is an American singer, activist and actor who has been popularizing the Trinbagonian Caribbean musical style with an international audience since the 1950s. He is best known for his recordings of "The Banana Boat Song", "Jump in the Line" and "Jamaica Farewell". Throughout his career, Belafonte has been an advocate for political and humanitarian causes, such as the Anti-Apartheid Movement and USA for Africa. He was awarded the National Medal of Arts in 1994 and is a UNICEF Goodwill Ambassador. In 2022, he was inducted into the Rock and Roll Hall of Fame.