Step right up to the Pet Interviews section, the ultimate "meow-nologue" and "bark-show" where we put the spotlight on the real VIPs: Very Important Pets. Forget late-night talk shows; this is where the stars (on four legs, of course) bare their souls—or at least, their preferred chew toys. Ever wondered what Grumpy Cat thinks about her newfound fame or how Lassie deals with the pressures of stardom? We've got the exclusive "tails" and confessions. From furry influencers to celebrity sidekicks, we dive deep into the litter box of their lives, asking the questions you didn't even know you had. It's the fur-real inside look you've been waiting for! Roll out the red carpet, grab some popcorn (or kibble), and get ready to be star-struck.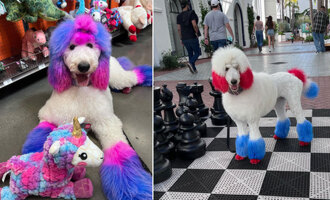 Remember when Starbucks launched the Unicorn Frap, the magically colorful frappuccino that took over Instagram? Separated at Birth? Well, it looks like it's been reincarnated as a dog named Zoe.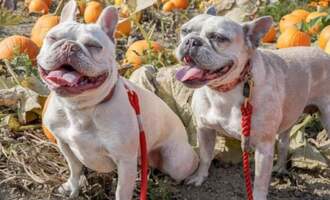 We sat down with Penelope and Champagne of @2blondefrenchies for an interview about getting adopted, becoming sisters, and life in Vancouver.