Ikea's finally tapped into the adorable market of pet furniture and people are loving it. They're launching their new LURVIG (or "shaggy" in English) line in North America next month.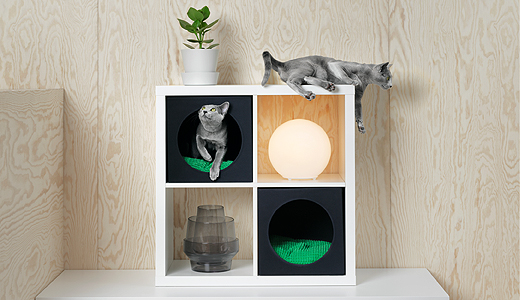 The line of furniture is charming and affordable, ranging from $5.99 for a simple cat box to $50 for a pet sofa. In true Ikea fashion, they've got everything pet-related you could possibly need, from food bowls (as low as .79 cents!) to leashes, blankets, and even ID tags.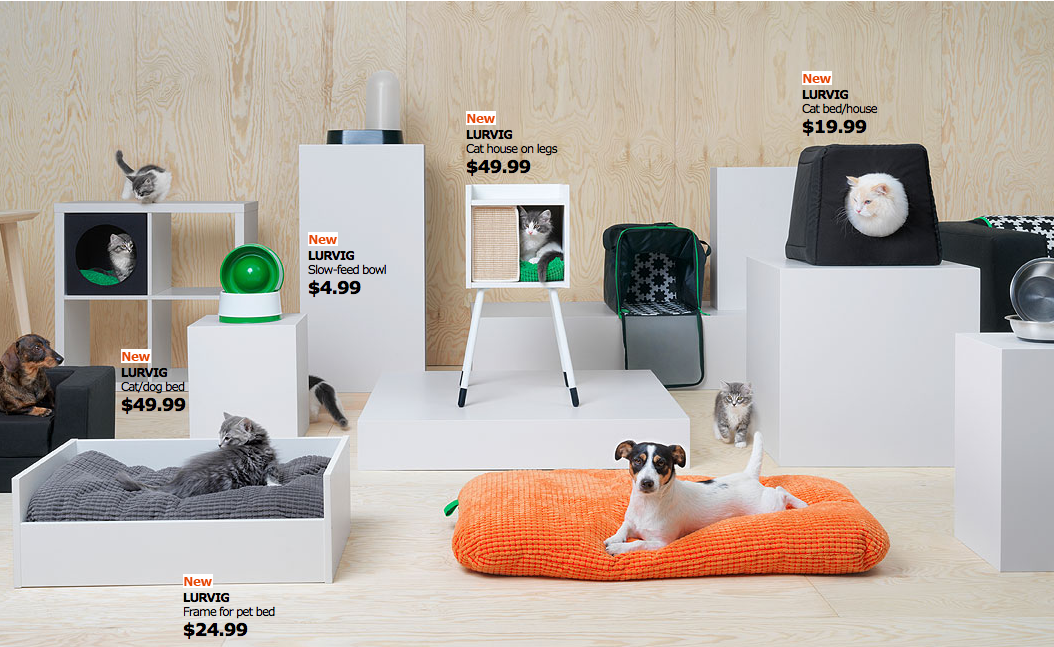 The colours are neutral and the designs are made to blend in with the rest of your house; there are cat beds that look like cabinets and side tables, and a mini couch for your pooch! We're not sure if Fido will care that you bought him a tiny couch to match your own, larger couch but it will still look adorable.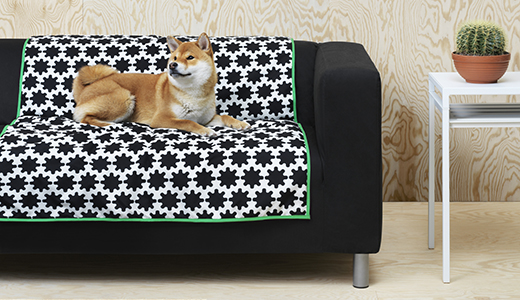 The only problem with the furniture line is that your beloved furbaby probably won't be able to help you set it up, so you and your opposable thumbs are on your own!
For pets who can purchase their own furniture (and probably Ikea, too) check out these pups who inherited millions.
More In: